Simeon Franklin
Blog :: Pycon 2012
9 March 2012
PyCon 2012 had already been awesome this morning at 9am - and the conference proper hadn't even started yet. Anyone lucky enough to participate in the Tutorials sessions the two days before the conference probably got their money's worth - I have yet to talk to anyone who took in a tutorial and failed to learn and simultaneously enjoy themselves. I personally can't stop raving over how cool the new version of IPython after taking the IPython tutorial from Fernando Perez and crew and I totally enjoyed Wes McKinney's pandas tutorial. I plan to play more with Pandas in the future.
But today was the big day - the start of the conference proper.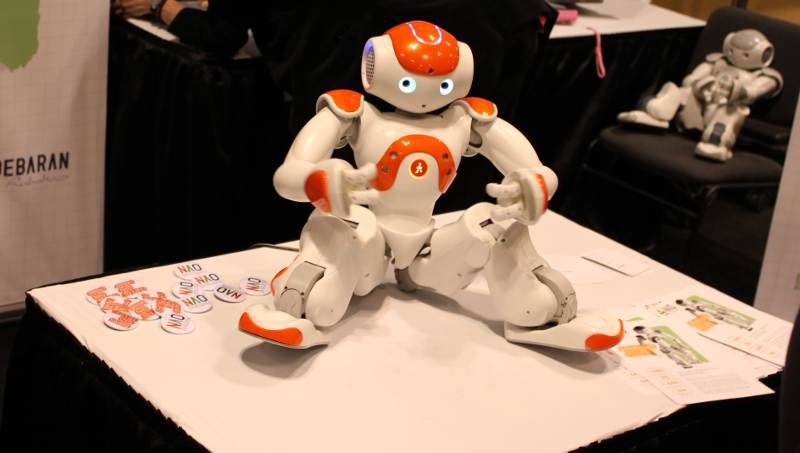 And when I say "big" I mean 2,257 attendees big. I mean dancing robots big. Yes NAO robots - apparently programmable in Python - did an intro song and dance number before Jesse Noller, the Conference Chair brought the house down by revealing the size of the conference and giving us his efforts as a labor of love and a way of saying thanks for the way the Python community has supported him and his family in the last year.
After that it was the first day keynotes: Stormy Peters challenged us to think about the open web and building community and the ever-entertaining Paul Graham gave away big and terrifying startup ideas. Paul Graham is absolutely the pied piper of geeks. I can't tell you if he's right, but he tells it in a way that makes us want to believe it!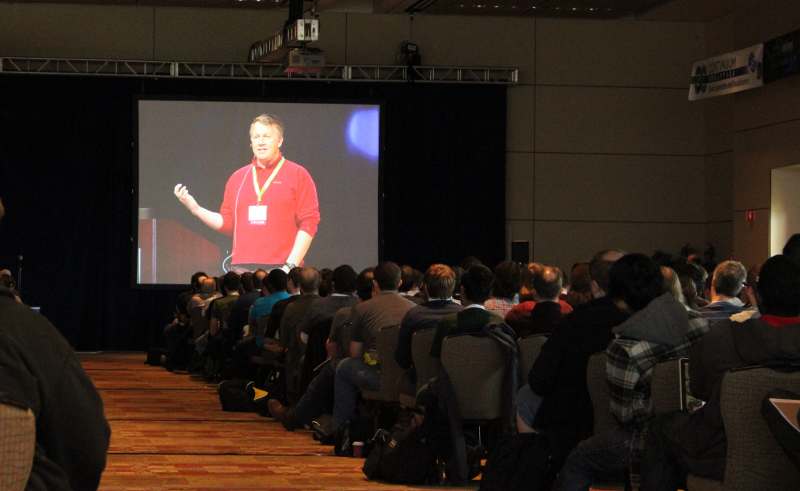 After that it was a blur of great sessions. Adrian Holovaty on extracting Musical Information from Sound was great fun and Walker Hale IV gave a talk on Metaprogramming for Mad Scientists and Evil Geniuses that I enjoyed immensely. Somewhere the Zen of Python is crying on Tim Peter's shoulder.
In the midst of all this was a great lunch -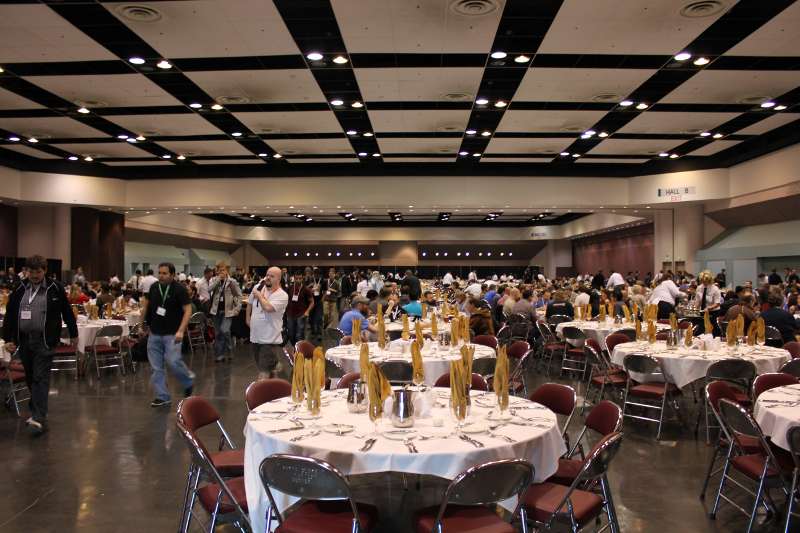 - with lots of interesting people to talk to and famous Pythonistas to gawk at :)
All in all - I'm enjoying my first PyCon. Follow me on twitter for a stream of updates and come find me if you want to talk Python instruction. Time to go find the party downstairs!
---
blog comments powered by

Disqus