Simeon Franklin
Blog :: Giving Thanks
28 November 2013
The biggest side project I've had this last year has been organizing the SF Python Meetup. The year has been a resounding sucess for the meetup. We've met consistently 1-2 times per month since PyCon. We expanded our meetings to provide a "Project Night" experience as well as our traditional talk nights and we've seen the community gain many new and diverse faces. I've taken enormous personal satisfaction from the very many people new to the Python community who have enjoyed themselves and learned something to at our project nights. And of course the talk nights have continued to feature high quality talks on interesting topics as evidenced by the usual attendance counts of ~200.
I'd like to take the occasion of the Holiday to give thanks for all this Python goodness!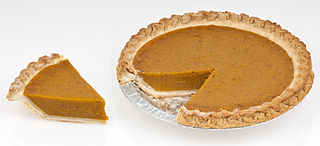 © Evan-Amos / Wikimedia Commons / CC-BY-SA-3.0
First I would like to thank the other organizers. Grace Law is the leader of our group and manages the relationships with event sponsors and prospective speakers with apparent ease. I know first hand how much hard work is involved. Grace welcomes everyone warmly in a way that sets the tone for the welcoming place our Meetup is becoming.
Hy Carrel rounds out the group. In addition to being an avid Pythonista he provides an willingness to serve and an attention to detail that notices all the little tasks that might otherwise fall through the crevices. Hy is way too nice to ever say it but working with him frequently makes me feel like I need to get it together and stay on top of things - or all the work will get done without me!
Thank you two - it's been a privilege to volunteer with you this year.
I'd also like to thank the mentor group - our project nights would not be possible without the many experienced Pythonistas who have been happy to show up and make themselves willing to chat, help out, teach classes or just hack with other members of the community. Every single project night makes me happy - thank you all.
Finally I want to make sure to highlight some of our event hosts and sponsors. I should disclaim a bit - the SF Bay Area is full of individuals and companies that have generously donated time, space, and money to host our group. Omission from this list should not be construed as a lack of gratitude!
With that said we've consistently had two companies really step up to make our lives easier this year.
Yelp continues to be our official sponsor. They provide a great venue + food and beverages for 90% of our Talk nights. Yelp deserves a great big shoutout from the Python community in my neck of the woods - thanks a bunch to the crew that makes that happen!
Another event host who deserves special mention is Disqus. They've been been a gracious host for our project nights and even helped out with food when we're meeting elsewhere. I kinda think it's all Adam Hitchcock's fault - and I appreciate it immensely. Thank you!
I've undoubtedly left off someone I should be thanking. So to all the speakers and attendees and volunteers - pie for everyone! You deserve it! Thank you for making our meetup fun!
ps - Thanks also are due to my employers of this past year NewCircle (nee Marakana) and now Twitter who have not only encouraged my participation in the Python community but also donated video recording and editing services to the group. Thanks!
---
blog comments powered by

Disqus